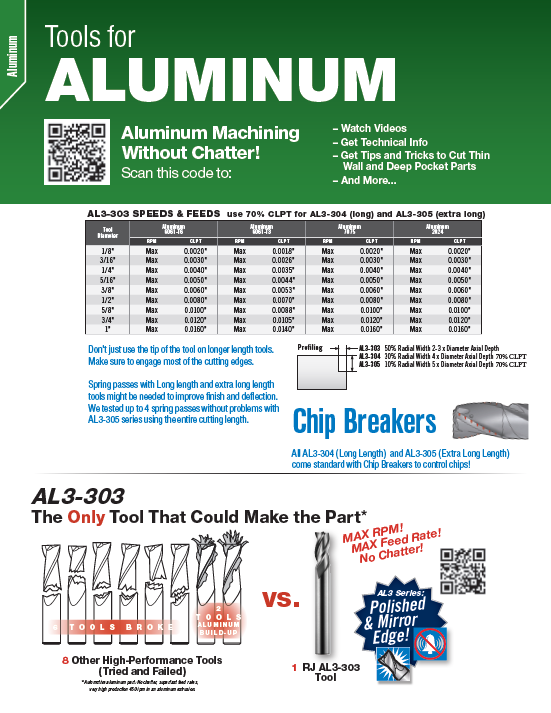 AL3 Series End Mill Reduces Chatter
The AL3 series extra long length carbide end mill allows you to machine deeper parts, slots and walls in a single pass with minimal chatter and vibration. This series has various corner radii and thru coolant options for the best chip evacuation. This series can remove an amazing amount of material very quickly and will probably max out your machines potential. This tool is excellent for high speed machining. This series comes with polished flutes and Mirror Edge to eliminate chatter and vibration in high speed machining of aluminum and non-ferrous materials. This tool is best used on spindles under 20,000 RPM. You need to use flood coolant with this tool. The shank tolerance is the best in the industry H4 tolerance on all sizes and comes standard with Anti-pullout shank technology. This eliminates tools pulling out of tool holders. Don't just use the tip of the tool on longer length tools. Make sure to engage most of the cutting edges. Spring passes with long length and extra long length tools might be needed to improve finish and deflection. We tested up to 4 spring passes without problems using the entire cutting length.
Download the product sheet HERE!