AL3 Series High Performance Aluminum
The AL3 can remove an amazing amount of material very quickly and will probably max out your machines potential. This tool offers excellent performance with Mirror Edge to eliminate chatter and vibration in high speed machining of aluminum and non-ferrous materials. The H4 shank tolerance is the best in the industry on all sizes and comes standard with Anti-pullout shank technology to eliminate tools pulling out of tool holders. Various corner radii and thru coolant options ensure optimal chip evacuation.

The AL3 Series in action
High Speed Machining of deep pocket aluminum CNC machined parts. 5:1 Length to Diameter ratio without vibration or chatter. Great for aerospace, electronics, job shops, medical, 5 axis, and die/mold applications. Anytime you need to cut aluminum deep in a single pass without any chatter or vibration.
Speeds and Feeds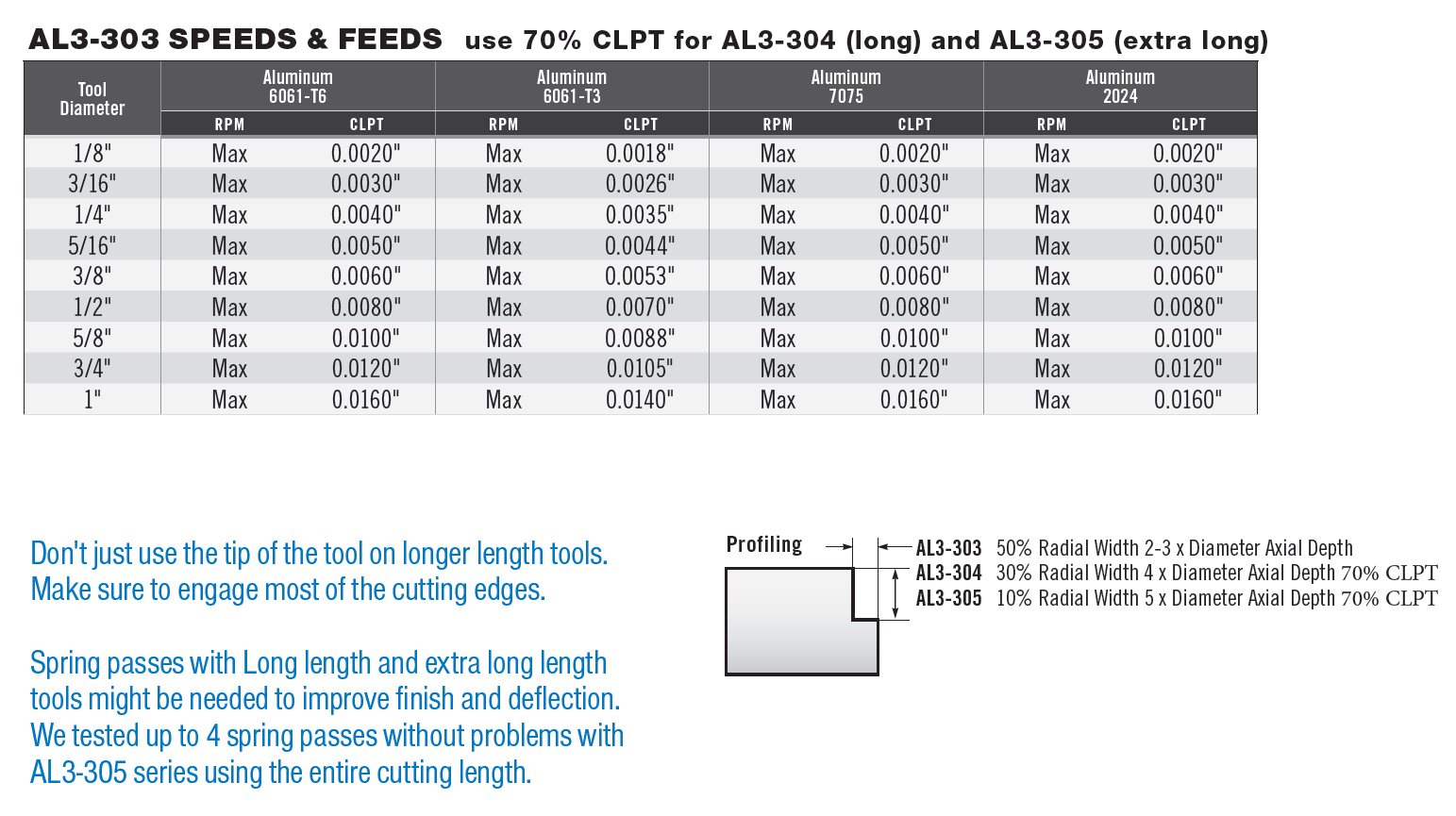 Application Guide
Download RobbJack's current AL3 application guide here, or click here to search our online catalog!