Miniature tool edge geometries may not be visible to the naked eye, but they're critical for machining quality and consistency. Diameters available in every increment of .001.
Search for miniature tools now!
---
Miniature Tool Tips and Tricks
Micromachining with miniature carbide end mills? Here's what you need to know to do the job right… click here.
---
RobbJack Micro Cutting Tools
Our value-added manufacturing optimizes your machining performance. Click here and use our tool search to find your next micro tooling solution!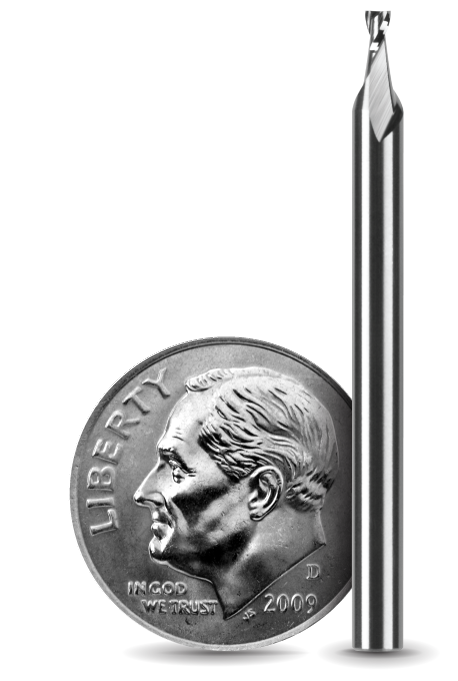 The RobbJack difference:
Cutting diameters starting at 0.005″
Tolerances in microns, smaller than a human hair
Hand-select diameters to nearest 0.0002″
Primary relief angles maximize quality outcomes
PVD coating for certain applications
---
RobbJack Micro Solution
High speed solid carbide miniature tool in action! 1/8″ diameter, 25000 RPM, brass material.

---
Miniatures Guide
Download RobbJack's current Miniatures Guide here.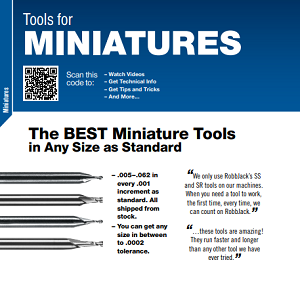 ---
Speeds and Feeds
For Best Results, Use RobbJack's Speed and Feed Calculator! Click here.