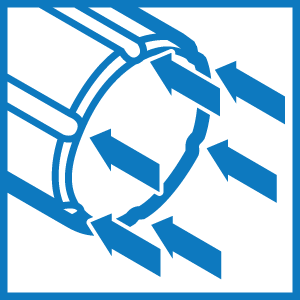 Coolant Grooves
Coolant Grooves allow coolant to flow around the outside of the tool for through-spindle coolant applications. It is a lower-cost option to through-the-tool coolant holes.
To order a RobbJack tool with a Coolant Grooves, use the existing Part Number, and add -CG.
Example: An A1-201-12 with coolant grooves is Part Number:
A1-201-12-CG 
See price sheet for pricing.
Need a Quote? Click here.