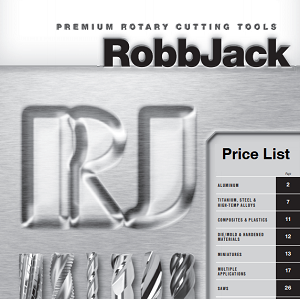 Price List and Product Info
In addition to current list price for catalog tools, this item information file provides product details commonly uploaded to internal purchasing systems:
Short and long descriptions
Key Dimensional specifications
Primary and secondary product categories
Tariff Codes and Country of Origin
Links to images, diagrams, and YouTube videos
Contact RobbJack Customer Service if you have information requirements not supplied in this price list file!
Current U.S. Pricelist effective through 9/30/2018 in .xlsx format is  HERE
Due to continued price increases from our raw material suppliers, we have no choice but to increase our prices. The new pricing available HERE will be effective October 1, 2018.
Current European Pricelist is HERE.