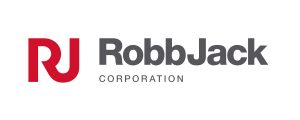 RobbJack Has Success with Aluminum in the Automotive Industry
September 17th, 2015
For Immediate Release
(Lincoln, CA) – RobbJack's amazing A1-303 series has special polished flutes and patented geometries that eliminate chatter and vibration. This tool allows for faster feed rates, with increased performance and longer tool life.
An American light duty truck manufacturer recently made the switch from heavy steel to lighter aerospace aluminum in pursuit of performance and fuel efficiency. They needed consistent performance with demanding parameters. Over 20 toolmakers tried, and failed, on multiple accounts. The RobbJack A1-303 was the only tool series that had all of the features needed to deliver the right result, and the only tool that met the design and performance benchmarks required.
The complete case study can be found at http://robbjack.com/case-study-aluminum-in-automotive. The A1-303 tool series, plus the full RobbJack line, can be found in the RobbJack Applications Guide, available at www.robbjack.com/tools/catalog.
About RobbJack
Established in 1959, RobbJack Corporation specializes in the engineering, manufacture and sale of solid carbide cutting tools, including a broad line of carbide end mills with the closest tolerances available for CNC milling equipment. RobbJack also manufactures solid carbide slitting saws and PCD diamond-tipped routers, and provides physical vapor deposition (PVD) coating services. For more information, visit www.RobbJack.com, or to schedule a meeting, contact Mike MacArthur at mike@robbjack.com.