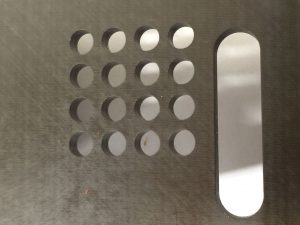 New Aerospace Materials Require New Cutting Tools
Article From: 11/28/17 Advanced Manufacturing, Ilene Wolff, Contributing Editor
… For use with CFRP-reinforced materials, RobbJack Corp. (Lincoln, CA) has a polycrystalline diamond, "W"-tipped drill.
"We're able to flute diamond now like carbide using electrical discharge grinding," said Mike MacArthur, vice president of engineering. "And that's very new technology that's allowed us to get all the advantages that you could grind in carbide but now in a solid piece of diamond."
In the past, MacArthur explained, you either had to have a flat plane of diamond that was brazed into carbide or grind a path and then sinter diamond into a thin area of a tool.
"Now we can take a solid nib of 100% polycrystalline diamond and we can actually grind it like you would carbide," he said.
To read the full article, click here.