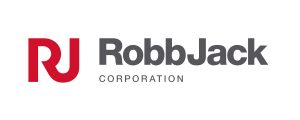 New carbide material and coating combination in DM/MDM tool series
RobbJack highlights new carbide material and coating combination in DM/MDM tool series
Longer tool life and wear reduction go on full display
April 1st, 2016
For Immediate Release
(LINCOLN, Calif.) – RobbJack's continuing ability to advance the state of tool technology and get in front of consumer demands will be exhibited at the 2016 Amerimold show in Novi, MI.
RobbJack's DM/MDM Die/Mold series uses revolutionary new carbide material and a new coating combination that lasts 450% longer than comparable carbides and coatings designed for hard metal applications, along with reducing wear by 909%.
Tests were conducted in D2 58 HRc, pitting comparable carbides and coatings against our new DM/MDM Die/Mold Carbide End Mills. The RobbJack DM/MDM series tool outperformed every test tool with a smooth wear land of only .0025", which is 909% less wear.
Do you want a tool with excellent precision, dry cutting ability, reduced cycle times, tighter tolerances, and better finishes? Try our DM/MDM Die/Mold series today.
The DM/MDM Die/Mold series, plus the full RobbJack line, can be found in the RobbJack Applications Guide, available at www.robbjack.com/tools/catalog. Visitors can also use RobbJack's innovative and easy-to-use tool finder to search for tool solutions by type, specification, characteristics, materials and applications at www.robbjack.com/search.
About RobbJack
Established in 1959, RobbJack Corporation specializes in the engineering, manufacture and sale of solid carbide cutting tools, including a broad line of carbide end mills with the closest tolerances available for CNC milling equipment. RobbJack also manufactures solid carbide slitting saws and PCD diamond-tipped routers, and provides physical vapor deposition (PVD) coating services. For more information, visit www.RobbJack.com, or to schedule a meeting, contact Mike MacArthur at mike@robbjack.com.