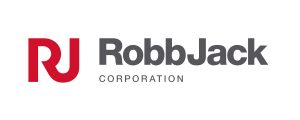 NS Series Product Release
New cutter can machine steel with ease!
September 17th, 2015
For Immediate Release
(Lincoln, CA) – RobbJack's NS Series has a very special variable helix offset flute design that delivers speeds and feeds up to five times that of traditional steel-cutting tools. This line of variable helix products is our most economic, while still exceeding extremely high standards of precision and performance. This tool has taken a 45-minute cycle time down to 9 minutes. Increase your metal removal rates by 500%. Revolutionary coating eliminates heat and extends cutter life.
About RobbJack
Established in 1959, RobbJack Corporation specializes in the engineering, manufacture and sale of solid carbide cutting tools, including a broad line of carbide end mills with the closest tolerances available for CNC milling equipment. RobbJack also manufactures solid carbide slitting saws and PCD diamond-tipped routers, and provides physical vapor deposition (PVD) coating services. For more information, visit www.RobbJack.com, or to schedule a meeting, contact Mike MacArthur at mike@robbjack.com.