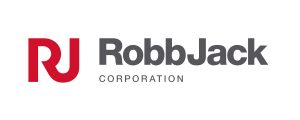 RobbJack Corp a Top 100 Manufacturer in Northern California
May 13, 2013
Sacramento Business Journal – May 1st 2013
by Melissa Wiese
Innovate North State has tagged 10 Sacramento-region businesses for its list of top 100 manufacturers in northern California.
The companies will be honored at Chico-based Innovate's American Manufacturing Repatriation summit on May 9 in Chico.
Getting honors from this region are: Bayer Crop Science of Davis; Boeger Winery and CIC Inc. of Placerville; Killer Tools and Equipment Corp. of Elk Grove; MCE Inc. and Pacful of Rancho Cordova; Michrom of Auburn; Microphor Inc. of El Dorado Hills; Pacific Ethanol of Sacramento and RobbJack Corp. of Lincoln.
"The 100 manufacturers that make up the inaugural Nor-Cal 100 represent an amazing – in many cases unknown – group of businesses who are innovating throughout northern California, selling products all over the world and bringing dollars back home to the region," Innovate managing director Jon Gregory said in a news release.
The summit is planned from 8:30 a.m. to 1:30 p.m. at the Sierra Nevada Brewing Company in Chico. For more information or to register, go to Innovate North State's website.