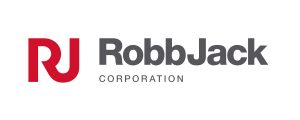 RobbJack Corporation Partners with MachiningCloud
December 20, 2016
For Immediate Release
(Lincoln, CA) MachiningCloud and RobbJack Corporation jointly announce their partnership to provide RobbJack product data on the Cloud. RobbJack Corporation manufactures solid carbide cutting tools. MachiningCloud is a product data provider for cutting tools, CNC machines and workholding.
MachiningCloud represents a new channel through which RobbJack will be able to provide their customers with the digital product data needed to run today's data-hungry shop. This partnership will simplify the process of finding the right cutting tools for customers' manufacturing jobs, as they will have direct access to current and complete tooling data without the hassle of searching through printed catalogs and multiple websites to find ideal tooling.
RobbJack Corporation's customers will be able to increase productivity and achieve greater accuracy by easily downloading descriptive, usage and geometric information directly into their shop floor software, such as CAM, simulation, and tool management systems.
"The dynamic filters in the search selection of MachiningCloud can help customers of RobbJack quickly find what they are looking for, and they can select the tools down to the last detail.", says Pierre-Francois Tavard, Senior Product Manager of MachiningCloud.
"RobbJack is very excited to be working with such a great team at MachiningCloud. We feel that this will help our customers leverage new technologies and be able to fully utilize many of our problem- solving geometries.", says Mike MacArthur, V.P. of Engineering at RobbJack Corporation
 ###
About RobbJack Corporation
Established in 1959, RobbJack Corporation specializes in the engineering, manufacturing, and sale of solid carbide cutting tools. RobbJack offers the broadest line of carbide end mills with the closest tolerances available for CNC milling equipment. RobbJack also manufactures solid carbide slitting saws and PCD diamond-tipped routers, as well as providing physical vapor deposition (PVD) coating services. For more information, visit http://robbjack.com/
About MachiningCloud
MachiningCloud is dedicated to leading a digital shift within the discrete manufacturing industry to deliver a new level of operational efficiency. Cloud-based applications, resources, services, knowledge, and digital product data from the world's leading manufacturers of cutting tools, machine tools, workholding and specialty products are providing efficiency improvements by facilitating the flow of data to and from today's data intensive shop-floor.
For cutting tool manufacturers and their customers, the MachiningCloud app is an Industry 4.0 solution delivering up-to-date cutting tool manufacturers' product knowledge and data, fast-tracking cutting tool selection, CNC programming, simulation and shop floor operations. By providing data from the world's leading suppliers, MachiningCloud eliminates the hassles of searching through printed catalogs, telephone calls and multiple websites to find optimal tooling, while also removing the burden of manually typing tooling data into CAD/CAM software.
For more information about MachiningCloud, Smart Manufacturing and Industry 4.0 solutions, please visit www.machiningcloud.com.