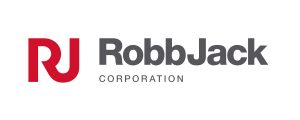 RobbJack Features PCD Drills at CAMX 2016
July 14, 2016
For Immediate Release
(LINCOLN, CA) – RobbJack's continuing ability to advance the state of tool technology and get in front of consumer demands will be exhibited at the 2016 CAMX show in Anaheim, CA.
Unmatched in the market, RobbJack's PCD drills feature a solid diamond tip whose unique geometry shears much better than the more typical flat plane drill. An excellent choice for composite materials, PCD drills have amazing geometry ability, exhibit long tool life, virtually eliminate delamination and fiber pullout, and can be resharpened. The w-point PCD drill is especially well suited for working with more problematic composites.
The PCD drills, plus the full RobbJack line, can be found in the RobbJack Applications Guide, available at www.robbjack.com/tools/catalog. Visitors can also use RobbJack's innovative and easy-to-use tool finder to search for tool solutions by type, specification, characteristics, materials and applications at www.robbjack.com/search.
To view RobbJack's PCD drills, and much more, visit us at booth Q48
About RobbJack
Established in 1959, RobbJack Corporation specializes in the engineering, manufacture and sale of solid carbide cutting tools, including a broad line of carbide end mills with the closest tolerances available for CNC milling equipment. RobbJack also manufactures solid carbide slitting saws, PCD diamond-tipped routers, and provides physical vapor deposition (PVD) coating services. For more information, visit www.RobbJack.com, or to schedule a meeting, contact Mike MacArthur at mike@robbjack.com.