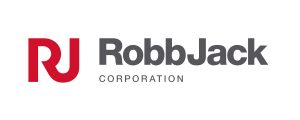 RobbJack Launches New Product Line at IMTS 2014
For Immediate Release
September 8, 2014
Precision, durability and performance go on full display
(LINCOLN, Calif.) – RobbJack's continuing ability to advance the state of tool technology and get in front of consumer demands will be exhibited at the 2014 International Manufacturing Technology Show in Chicago. The new product lines are each meticulously designed to excel in a variety of different applications and materials.
NS Series
With a 500% increase in metal removal rates over previous models, RobbJack's new NS Series delivers speeds and feeds up to five times that of traditional steel-cutting tools. This line of variable helix products is RobbJack's most economic while still exceeding their extremely high standards of precision and performance.
PCD Drills
Unmatched in the market, RobbJack's PCD drills feature a solid diamond tip whose unique geometry shears much better than the more typical flat plane drill. An excellent choice for composite materials, PCD drills can be resharpened, exhibit long tool life and virtually eliminate delamination and fiber pullout. The w-point PCD drill is especially well suited for working with more problematic composites.
Threaded Shanks
RobbJack's new threaded shank tools are created from a single piece of solid carbide. Not your generic two-, three- or four-fluted tools, these are made with geometries specially designed to solve problems for unique applications, such as eliminating chatter or enabling high-speed machining of titanium, aluminum or carbon fiber. "We are very excited to introduce our new products at the 2014 International Manufacturing Technology Show," said David Baker, President of RobbJack Corporation. "Our customers told us their biggest challenges, and we took that insight back to our lab engineers to innovate the best possible solutions. We can't wait to see what our customers achieve with these new tools in their own facilities."
The new products, plus the full RobbJack line, can be found in the RobbJack Applications Guide, available at www.robbjack.com/tools/catalog. Visitors can also use RobbJack's innovative and easy-to-use tool finder to search for tool solutions by type, specification, characteristics, materials and applications at www.robbjack.com/search. Visit RobbJack at IMTS 2014 in booth W-2206.
About RobbJack
Established in 1959, RobbJack Corporation specializes in the engineering, manufacture and sale of solid carbide cutting tools, including a broad line of carbide end mills with the closest tolerances available for CNC milling equipment. RobbJack also manufactures solid carbide slitting saws and PCD diamond-tipped routers, and provides physical vapor deposition (PVD) coating services. For more information, visit www.RobbJack.com, or to schedule a meeting, contact Mike MacArthur at mike@robbjack.com.