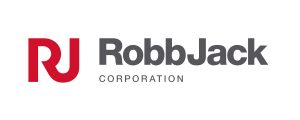 New speeds and feeds software and tool search showcasing at IMTS 2016
RobbJack is pleased to introduce their new speeds and feeds software and cutting-edge tool search.
June 15, 2016
For Immediate Release
(Lincoln, CA) – RobbJack Corporation is highlighting their cutting tool expertise with their new speeds and feeds software, as well as their groundbreaking tool search. The revolutionary speeds and feeds program takes all the pain away from finding the best tool and knowing how to reduce cycle times, increase tool life, and maximize your machines performance the first time. Create an account so you can save your results and save the information for each specific job, while being able to retrieve the data at any time.
RobbJack's state-of-the-art tool search gives you tool recommendations and speeds and feeds specific to your machine and application, including new machining tool paths. Their speeds and feeds program, combined with their new tool search, guarantees you get the best tool for your application and run your tool exactly the way the it was designed.
About RobbJack
Established in 1959, RobbJack Corporation specializes in the engineering, manufacture and sale of solid carbide cutting tools, including a broad line of carbide end mills with the closest tolerances available for CNC milling equipment. RobbJack also manufactures solid carbide slitting saws and PCD diamond-tipped routers, and provides physical vapor deposition (PVD) coating services. For more information, visit www.RobbJack.com, or to schedule a meeting, contact Mike MacArthur at mike@robbjack.com.