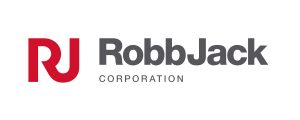 RobbJack's New Applications Guide to Debut at IMTS
September 5, 2014
Update to include case studies, machined part examples and more
Press Release For Immediate Release
(LINCOLN, CA) – RobbJack Corporation, an employee-owned leading manufacturer of solid carbide cutting tools, will release its new Applications Guide during the International Machine Tool Show in Chicago, IL, September 8–13, 2014.
The Applications Guide will feature case studies from live applications that highlight unique solutions made possible by RobbJack's tight-tolerance manufacturing, highly developed processes and innovative tools. Part examples are also used to demonstrate the superior capabilities of RobbJack's new and long-standing product lines.
"We're very excited to be a part of IMTS this year, specifically because of the wide range of new tools we will be bringing to market," said Mike MacArthur, Vice President of Engineering. "The case studies in the Applications Guide highlight our ability to solve virtually any machining challenge through innovative products, such as our new diamond-coated and PCD drills ideal for machining composites."
As a companion to the new Applications Guide, RobbJack's updated online tool search greatly eases tool identification and selection by narrowing searches by tool type, specifications, characteristics, materials or applications. The online tool search is available at www.RobbJack.com/search.
The new Applications Guide will be available at the RobbJack booth (# W-2206) and can be viewed online at the RobbJack website, http://robbjack.com/tools/catalog. Hard copies of the Applications Guide can be also requested from the RobbJack website.
About RobbJack
Established in 1959, RobbJack Corporation specializes in the engineering, manufacture and sale of solid carbide cutting tools, including a broad line of carbide end mills with the closest tolerances available for CNC milling equipment. RobbJack also manufactures solid carbide slitting saws and PCD diamond-tipped routers, and provides physical vapor deposition (PVD) coating services. For more information, visit www.RobbJack.com, or to schedule a meeting, contact Mike MacArthur at mike@robbjack.com.