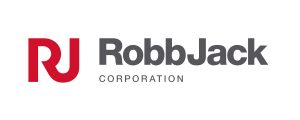 Senator Jim Nielsen Visits RobbJack Corporation
May 13, 2013
Press Release For Immediate Release
Lincoln, CA May 10, 2013: RobbJack Corporation, an employee owned manufacturing company, held a plant tour and employee meeting today in their Lincoln, CA facility for Senator Jim Nielsen, State Senate District 4.
Senator Nielsen and his Senior District Representative, Christine Rydell, were given a tour of RobbJack's Solid Carbide End Mill and Slitting Saw production facility. The employees proudly displayed the variety of products and manufacturing methods used by RobbJack, and gave a demonstration of the way the tools are used as well.
RobbJack's Cutting Tools are used in machining centers across the United States and around the world in such diverse applications as Medical (prosthetic devices, intra-ocular lenses, stints), Aerospace (commercial planes, military planes, drones and spacecraft and in materials including Composites, Aluminum, High Temperature Alloys), Die/Mold and sub-contract manufacturing. "Innovate North State" recently included RobbJack in their "Nor-Cal 100", a group of manufacturers in Northern California recognized for their tremendous economic contributions to the area.
Senator Nielsen spoke to all of the employees about the workings of the state government at the end of his tour and later led a spirited question and answer session with them. Many of the employees had questions for the Senator or expressed concerns about issues ranging from gun control, healthcare and crime to education. Senator Nielsen had well thought-out answers that left RobbJack's employees impressed and happy they had attended. Senator Nielsen closed the session by exhorting everyone to get involved and above all, to vote. As they were leaving, Senator Nielsen made a point of telling RobbJack's President, David Baker, how fortunate he was to have such a wonderful, engaged group of employees. Mr. Baker agreed.
ABOUT ROBBJACK: Established in 1959, RobbJack Corporation specializes in the engineering, manufacture and sale of solid carbide cutting tools. We continue to offer the broadest line of carbide end mills with the closest tolerances available for CNC milling equipment. In addition, we manufacture solid carbide slitting saws and PCD diamond-tipped routers, and provide physical vapor deposition (PVD) coating services.